The Wells Mountain Initiative scholarship supports undergraduate students obtaining degrees in community-oriented fields and encourages them to be the agents of change in their own locality, country and the world at large.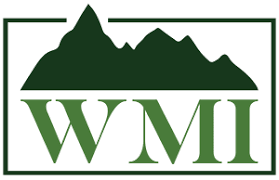 Scholarship Sponsor(s): Wells Mountain Initiative
Scholarship to be taken in: Developing Nations
Scholarship Worth: Not specified
Number of Awards: Not specified
Study Level: Undergraduate
Nationality: Developing countries
WMI provides education scholarships to highly motivated and ambitious young people with limited financial resources pursuing undergraduate degrees in developing countries. The scholarship seeks to support students pursuing degrees that will best help their own communities, including medicine and health services, community development, law, education, social sciences and engineering.
Eligibility Criteria
To be considered for the Wells Mountain Initiative Scholarship for Developing Countries, applicants must ensure that they meet the following criteria:
Applicants must be studying in their home country or another country in the developing world.
Applicants must be pursuing his/her first bachelor's degree or diploma
Applicants plan to live and work in his or her own country after graduation and has demonstrated his or her commitment to giving back and has volunteered prior to applying.
Application Procedures
How-to-Apply: Applicants can Apply Online by completing the online application form and provide the required supporting documents. The WMI Scholars Program application will be available on the official website from December 1, 2021.
Document requirements:
Clear personal photo
Essay (topic is stated on the application form)
2021 application form
Personal essay statement
Two recommendation letters
Official transcript of grades from secondary school
Official grading key to interpret secondary school grades
Official transcript of grades from tertiary studies (if applicable)
Official results from your national exam.
Official grading key to interpret scores on your national exam
Application Deadline: March 1, 2022
Visit the Official Website for more Details