Jobs
Punch List Coordinator at SPIE Oil & Gas Services
Advertisements
Sposored Links
Punch List Coordinator at SPIE Oil & Gas Services.
SPIE Oil & Gas Services (part of the SPIE Group) provides a complete range of services to some of the world's largest oil and gas companies through its network of offices in 25 countries across Africa, the Middle-East and Asia-Pacific.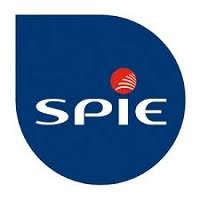 Our turnover has more than doubled in the last few years thanks to the dedication of our 4,000 employees to whom we give training, recognition, and genuine opportunities for career development. In order to support this growth, SPIE Oil & Gas Services is always seeking talented individuals to join its teams.
We are recruiting to fill the position below:
Job Title: Punch List Coordinator
Recommended: Mechanic Foreman needed at SPIE Oil & Gas Services
Reference: 2021-19056
Location: Rivers
Contract type: Fixed-term-contract
Contractual hours: Full time
Contract duration: 6 Months
Job Description
SPIE Services Nigeria Limited is currently looking for a Punch List Coordinator to join her work force here in Nigeria.
The Punch list Coordinator task includes:
Follow the overall punch list system and define priority in line with Subsystem completion.
Issue daily punch list progress reports & break down reports by discipline & material for the Construction Superintendents, Construction Manager and Commissioning Manager.
Review all punch lists issued prior to submittal to Database Administrator
Ensure that the Field Punch List form is filled in correctly and that the punch list items are properly described and pertinent to the associated system / subsystem and are legitimate with respect to project specifications, safety rules and industry practices before sending them to Database Coordinator for registration
Monitor and supervise the clearance of such items by the contractor and subcontractors
Make sure all punch lists from Factory Acceptance Tests (FAT's) are cleared before Ready For Commissioning (RFC) walk down
Expedite the review and signing of the completed punch lists so as to ensure the completion of the systems and subsystems in a timely manner
Follow the introduction and progress of punch lists through all phases of completion dossiers
Coordinate the task completion and punch list management, tracking and updating the master punch list database.
Coordinate and follow up of material status in conjunction with the Plant
Supply Chain Coordinator making sure all specific punch lists associated with the delivered materials are being tracked, cross referenced and cleared.
Actively involved in construction, pre-commissioning & commissioning activities identified for specific systems and sub systems in the work packages to achieve RFC & AOC, line walking of systems with Supervisors for punch entry / closure.
Make sure Contractor follows up and closes out priority punches, doing a work look ahead to order missing material for priority jobs for RFC / AOC.
Export the spread sheet from database, populating, updating and filtering the database export spread sheet on a daily basis and distribution it to the Plant Construction Team on a daily basis.
Check this also: Dangote Group job Recruitment ( 5 Vacancies)
Profile
Proven experience in construction and commissioning background within the Oil and Gas Industry
Previous experience as a Punchlist Coordinator in major Oil / Gas Project
OPERCOM methodology and ICAPS database experience
Extensive knowledge in Completion methodology
Must have a significant knowledge of the oil and gas industry, preferably gained working for an Operator.
Minimum level of experience required:
Languages:
English (D-Full professional proficiency).
Application Closing Date
Not Specified.
How to Apply
Interested and qualified candidates should please  Click here to apply.
Share to help others.
Sponsored Links