Jobs
JOBS THAT PAY HIGH IN NIGERIA
Advertisements
Sposored Links
We can all agree that the average Nigerian worker earns around N30,000 to N150,000 per month. But there are certain professionals and specialists that make millions of naira every month. The salary of any high paying job in Nigeria is basically dependent on the level of education, skills, and experience on the job. Let's take a dive right away into our list.
1.SURGEONS
Asurgeon is a specially trained medical practitioner and one who performs surgery. A surgeon leads other doctors, nurses, and qualified operating room staff during a surgical procedure, and makes the primary decisions about the patient's health. Using specialized medical instruments, a surgeon corrects physical deformities, repairs bone and tissue. And performs mostly preventive or elective surgeries on patients.
JOB PAYS AROUND N450,000 to N2,500,000 per month.
2.PILOTS
A pilot is a professional who is duly qualified to steer ships into or out of a harbor or through certain difficult waters. A person who steers a ship. Aeronautics. a person duly qualified to operate an airplane or other aircraft. a guide or leader. The pilot of the expedition controls the flight of an aircraft. Pilots are trained to navigate airplanes, ships, helicopters and other crafts. Pilots usually work for commercial airlines, corporations, or governments.
JOB PAYS AROUND N500,000 to N1,500,000 per month.
SEE ALSO 3 BUSINESSES YOU CAN START NOW
3.MEDICAL DOCTORS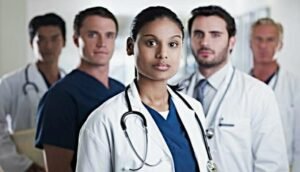 A medical doctor is a licensed physician who is qualified to promote and restore human health through the practice of modern medicine. Doctors are professionals who provide medical care in different areas of specialisation including paediatrics, pathology, gastroenterology, gynaecology, ophthalmology, neurology, and others. They have some of the most rewarding and challenging careers. Doctors are faced with some of the most challenging of diagnosing and treating human diseases, ailments, injuries, pain or other conditions. As this conditions are related directly to human lives. They can choose to work in a public health institution, teaching hospital or even private practice.
JOB PAYS AROUND N300,000 to N1,500,000 per month.
4.SOFTWARE ENGINEERS
A software engineer is a professional programmer who designs, evaluates, studies programming languages to build softwares, develop computer games, and run network control systems. As the world continues to shrink into a one civilized global village, more people and companies are embracing technological advancement and the need for software engineers globally. However, software engineers are involved in managing technical operations and writing codes for new technological applications. A career in software engineering ranges from quality assurance engineering to embedded systems engineering to security engineering and more.
PAYS AROUND N250,000 to N1,650,000 per month.
5.AERONAUTICAL ENGINEER
Also known as aerospace engineers, aeronautical engineers are professionals that are concerned with the development of aircraft and spacecraft. It has two major branches: aeronautical engineering and astronautical engineering. Aeronautical engineering is a rewarding career path. Aeronautical engineers work with aircraft, defence systems, space exploration and more. They have a primary responsibility of creating better, safer, and more efficient air travel equipment and technologies.
PAYS AROUND N450,000 to N1,500,000 per month.
6.PETROLEUM ENGINEERS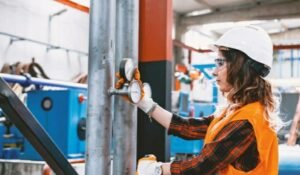 A petroleum engineer determines the best way to extract oil and gas from underground wells. It's also related with activities involving the production of hydrocarbons which can either be crude oil or natural gas. They help evaluate how much oil and gas are in a reservoir and how much can be recovered. They also determine what types of wells should be drilled and where they should be located. A career path in Petroleum Engineering could be lucrative for one who seeks to be PAID AROUND N200,000 to N1,000,000 per month.
7.CHATTERED ACCOUNTANTS
Chartered accountants are professional accountants who provide financial expertise to inform the management of businesses and organisations. There is a high demand for qualified accountants, so finding a job in this profession is relatively easy. Chartered accountants work in a range of organisations, including public practice firms and industry, as well as the private and public sectors.
PAYS AROUND N150,000 to N1,650,000 per month.
READ ALSO GUINNESS NIGERIA RECRUITMENT 2020
Sponsored Links