Jobs
Piping Supervisor needed at SPIE Oil & Gas Services
Piping Supervisor needed at SPIE Oil & Gas Services.
SPIE Oil & Gas Services (part of the SPIE Group) provides a complete range of services to some of the world's largest oil and gas companies through its network of offices in 25 countries across Africa, the Middle-East and Asia-Pacific.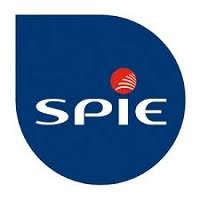 Our turnover has more than doubled in the last few years thanks to the dedication of our 4,000 employees to whom we give training, recognition, and genuine opportunities for career development. In order to support this growth, SPIE Oil & Gas Services is always seeking talented individuals to join its teams.
We are recruiting to fill the position below:
Job Title: Piping Supervisor – M / F
Check this out: Crane Operator needed at SPIE Oil & Gas Services
Reference ID: 2021-21081
Location: Lagos
Contract Type: Fixed-term-contract
Contractual Hours: On-demand
Contract Duration: 3 months
Employee Status: Operative
Job Description
Spie Nigeria is actively looking for a Piping Supervisor to join one of its key project.
Responsibilities
Follow up and supervise the piping and structure works at the Worksite to ensure compliance with applicable design specification, drawings and contract requirements.
Liaise with the engineering team on any piping and structure engineering issues for resolution or clarification of contract / design requirements and specification as may be required.
Review and comment as required on project documents: Method Statements, Work Procedure and any other Contractor / Subcontractor deliverables in due time as may be required.
Review and analyse work planning and schedule updates for the discipline's project activities, in coordination with the COMPANY Project Control team, in order to ensure effective work planning, optimise and avoid clashes in work sequences.
Monitor the expected versus achieved works progress, focusing on potentials for delay and adequacy of resources; and proactively highlight any schedule issues, and promptly propose resolutions, in order to avoid blocking points on the works.
Follow up to ensure that site modifications are requested, approved, implemented and properly documented for as-built in accordance with approved project procedures.
Performance surveillance on piping and structure works at the Worksite,
Participate as required at inspections, audits, etc., on behalf of Company,
Ensure that clarifications, derogations, technical queries, etc., regarding piping and structure design of the buoy are properly treated in line with Company specifications and procedure, providing timely responses to the contractor/subcontractor and vendors.
Be proactive in reporting and highlighting areas of concern in the discipline and making recommendations on corrective actions.
To liaise with the other disciplines: E&I, Mechanical, etc., as necessary for realization of the PLANT.
Participate in project meetings at the Worksite.
Follow up field engineering and ensure red mark-up of detailed engineering documents for achievement of as-built dossiers accordingly.
Follow up and supervise execution of tests, pre-commissioning and commissioning activities related to Piping and structure Systems for AMD2 Extension Modules.
Ensure detailed activities and progress reporting by issuing regular reports to hierarchy, any specific project reports, presentations, etc., as applicable or required for the works.
To pursue realization of HSE objectives defined as defined by the project
To carry out any other duties or tasks as assigned by hierarchy.
See more jobs: HSE Manager needed for Employment at Flour Mills of Nigeria
Profile
Offshore experience is mandatory.
Graduate Bachelor Degree holder (BSc or BEng), or equivalent, in Piping and structure Engineering.
Minimum of 7 years working experience in the Oil and Gas industry, with good experience in engineering designs and execution at construction phase.
Good knowledge of applicable codes, standards and regulations for piping and structure engineering and construction.
Administrative skills including proficiency in typical office applications (Words, Excel, PowerPoint, etc).
Fluent in English and ability to communicate well at all levels within the Company.
In addition, the candidate must possess very good planning, presentation, organizational and interpersonal skills.
Candidate Criteria
Minimum level of experience required:
Languages:
English (E-Native or bilingual proficiency).
Application Closing Date
Not Specified.
How to Apply
Interested and qualified candidates should please Click here to apply.
Share to help others.