Jobs
Crane Operator needed at SPIE Oil & Gas Services
Crane Operator needed at SPIE Oil & Gas Services.
SPIE Oil & Gas Services (part of the SPIE Group) provides a complete range of services to some of the world's largest oil and gas companies through its network of offices in 25 countries across Africa, the Middle-East and Asia-Pacific.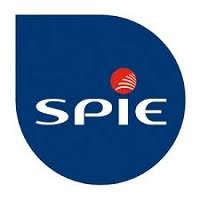 Our turnover has more than doubled in the last few years thanks to the dedication of our 4,000 employees to whom we give training, recognition, and genuine opportunities for career development. In order to support this growth, SPIE Oil & Gas Services is always seeking talented individuals to join its teams.
Job Description
A crane operator should be able to safely transport loads to construction sites with the use of lifting equipment, such as cranes and hoists.
You will work closely with construction workers and ground operators to complete your daily duties. You will also perform equipment inspections and repairs on a regular basis.
To succeed in this role, you should have hands-on experience with cranes and building materials. Problem-solving and attention to detail are also must-have skills for you, so that you can adapt to different weather conditions and settings.
Responsibilities
Operate cranes and hoists
Transfer loads to construction sites and discharge safely
Bind loads to cranes
Inspect equipment and machinery
Keep and update maintenance and activity log
Carry out basic repairs to machines
Set up machinery based on complex manuals
Coordinate with ground operators and interpret hand and verbal signals
Follow safety guidelines and protocols.
See also: IT Project Analyst needed at Dangote Group
Profile
5-10 years experience in an equivalent position in the field of maintenance on oil and petrochemical facilities,
Specific professional knowledge: Hydraulic cranes; Hydraulic stations; lifting and handling. Playing hydraulic diagram.
Dynamic, versatile, responsive, rigorous, methodical,
Interpersonal relationships with employees and other entities,
Accountability & Talent Management
Fluency office tools.
Ability to work on physical offshore installations in the climatic conditions. of the site,
Previous experience as a crane operator or a similar role
Working experience handling different types of cranes
Ability to lift heavy loads, work in heights and stand for long hours
Accuracy and attention to detail
Pass medical, drug and background check
Languages: English.
Application Closing Date
Not Specified.
How to Apply
Interested and qualified candidates should please Click here to apply.
Share to help others.