Empowerment
Inksnation – Proposed May 12 Website Upgrade may not Happen If Merchants in Nigeria do not Reach 1,548,000
Inksnation – If you are a registered member or you want to register and have been waiting for updates and information concerning inksnation website upgrade that was scheduled to happen on the 12th of May, 2021, please read through this article to get the latest Information about the proposed website upgrade.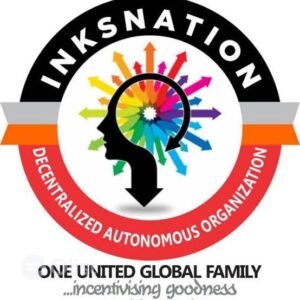 This update was disclosed to all State Exco's and Exchangers via the official inksnation WhatsApp group and other Social Media Platforms by the founder of Inksnation Omotade-Sparks Amos Sewanu.
His message:
Dear Inksnation Nigeria,
Is this how we want to end poverty in Nigeria? Are we sure we want to end poverty in Nigeria?.
We were given the task to achieve 2000 merchants per local government and 5 months (may) to achieve it but today here is your result. only 5 LGA out of 774 LGA have achieved this.
Yes, registration is manual because the upgrade is going to result in a lot of changes but that doesn't stop you from achieving 2000 merchants per LGA. tomorrow you will say the government is not doing their job.
This might interest you: Tony Elumelu Foundation TEF Entrepreneurship Programme 2021 And How To Apply
I appreciate the exco's and few exchangers that joined the exco's to achieve what has been achieved so far.
But I am so unhappy at the result and the stands of the other exchangers and end users who chose to seat down and just be waiting for may.
We gave a target (2000 merchants per LGA) and gave a timeline (5 months – may) most people ignored the target and focused on the timeline instead. Infact in about 12 states nothing is happening, as in no single merchants registration and that's so bad.
Well i am here to shock you that nothing absolutely nothing will happen in may if we don't achieve 2000 x 774 LGA = 1,548,000 merchants.
All 36 states plus FCT must achieve 2000 merchants per LGA before anything will happen or universal basic income will start.
Read Also: Federal Ministry Of Environment Vacancy for Administrative Assistant
This project is target oriented not time oriented, until we reach our target we will just be wasting our time.
May is just 30 days from now and can only be possible if we work with our exco's whether you are enduser or exchanger, we are fighting a common enemy. Infact, May is not possible unless miracle happen and right now we are not giving any timeline anymore we will only focus on your target.
In conclusion, Inksnation Nigeria, whenever you achieve 2000 merchant per LGA nationwide or 1,548,000 merchants in Nigeria then and then will you show that you are really ready to come out of poverty.
Your government is frustrating us and some of the people are also showing signs of laziness.
Imagine what we have achieved in 4 months, i'm ashamed on behalf of us.
You can visit https://www.inksnation.io For more information.