Empowerment
Update on The Proposed May 12 inksnation(Pinkoin) Upgrade
Pinkoin – INKSNATION UPDATE!!!
It had earlier been announced that the unveiling of the upgraded pinkoin website will occur on the 12th May as long as the targeted 2000 merchant per LGA nationwide or 1,548,000 merchants in Nigeria is achieved.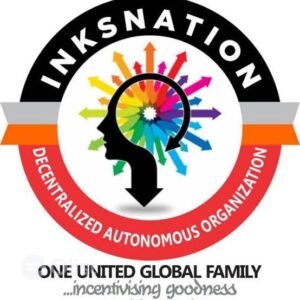 Recall that iBSmartify Nigeria invented the World's First Blockchain For Human Asset Development (InksLedger) and the World's First Charitable Trust DAO (InksNation) with the intent to end poverty in any country in less than 9 months incentivising goodness, promoting love, unity, oneness, peace and equitable distribution of wealth.
The upgrade which occured that prevented inksmembers from accessing the pinkoin website at a time was to put a lot of things in place to ensure inksnation stands the test of time without any interruption in future.
Read: Lagos State Launches $20m Lagos Cares Package Targeting Over 145,000 Households
Nysc Foundation Loan Scheme – How to Apply
Inksnation (Pinkoin), have now been able to achieve the following:
Conversion of pinkoins to any crypto currency of choice through the dashboard
Conversion of 20% to cash while shopping for anything through the DRCB wallet.
Printing recharge cards with any company name on the inksnation vtu portal.
Use of pinkoins to purchase goods at the market from inksnation merchants.
Use of pinkoins to pay for Transport fares as an official launch of INKSNATION Transport stations Like GOD IS GOOD MOTORS will be done soon.
We are however sad to bring to your notice that the Inksnation official website might not be accessible today because of the inability of the organisation to achieve 2000 merchant per LGA nationwide or 1,548,000 merchants in Nigeria as a whole.
The upgrade will only happen when the target of 1,548,000 merchants in Nigeria as a whole is met, so all the benefits Inksnation would bring to Nigerians in the fight against poverty would be on hold till our target is achieved and I know we will meet this target in a matter of time.
Share to help others