Jobs
ICSS Console Operator (Panel Operator) at SPIE Oil & Gas Services
Advertisements
Sposored Links
ICSS Console Operator (Panel Operator) at SPIE Oil & Gas Services.
SPIE Oil & Gas Services (part of the SPIE Group) provides a complete range of services to some of the world's largest oil and gas companies through its network of offices in 25 countries across Africa, the Middle-East and Asia-Pacific.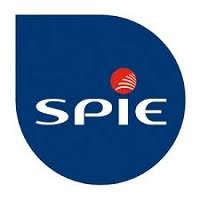 Our turnover has more than doubled in the last few years thanks to the dedication of our 4,000 employees to whom we give training, recognition, and genuine opportunities for career development. In order to support this growth, SPIE Oil & Gas Services is always seeking talented individuals to join its teams.
We are recruiting to fill the position below:
Job Title: ICSS Console Operator (Panel Operator) – Local M / F
Related: Turbine Supervisor needed at SPIE Oil & Gas Services
Locations: Port Harcourt – Rivers and Amenam Offshore – Delta
Contract type: Temporary work contract
Contractual hours: On demand
Contract duration: 6 months will possible extension
Job Description
He shall ensure Safety of commissioning activities including ICSS systems with effective coordination with other parties involved and In compliance with clients regulation.
He shall interface with a team of commissioning discipline leaders and engineers in a safe and professional manner within the frame work and priorities defined by the commissioning engineer.
He has a clear understanding of all types of operational and organization documents related to interface with other parties (contractor, field operations, government authorities, certification authorities etc.) and ensure proper interaction with his team members.
Monitor operating conditions and make in-process adjustments either at the console or within the plant to ensure safe operations.
Work as operator of the plant, if required.
Identify operational hazards and resolve them as necessary.
Operates according to established procedures, including starting-up/shutting-down the plant and adjusting associate instruments to maintain the required levels, flow rates, pressure and temperature
Check this: HSE Manager needed for Employment at Flour Mills of Nigeria
Profile
Minimum of HND qualification in Engineering, Project or Commissioning Management.
Minimum of 6 years' experience supporting commissioning teams in the successful delivery of developmental projects.
Strong experience in onshore/offshore oil and gas industry regarding commissioning. Experience in Maintenance will be an added advantage.
Knowledgeable in the use of HMI / console screens interfacing FOXBORO / Tristation 1131 system / TRICON CX controllers.
Mechanical and Instrument knowledge will be an added advantage.
Candidate Criteria
Minimum level of experience required:
Required authorisations:
SAS/HUET or BOSIET
CA-EBS
OSP
Languages:
English (D-Full professional proficiency)
Custom section 2
What can we offer you?
Application Closing Date
Not Specified.
How to Apply
Interested and qualified candidates should please Click here to apply.
Share to help others.
Sponsored Links