Empowerment
Gulder Ultimate Search 2021/2022 Registration – Apply Here
Africa's number 1 TV reality show, Gulder Ultimate Search Season 15 is here. 
The Gulder ultimate search is a Nigerian reality TV series popularly called Gus by fans who has made the show their favorite reality TV show. The show is primarily sponsored by the Gulder lager beer.
In the program about 20 to 30 contestant are placed in a tight and unpleasant environment where they struggle for survival mostly in the wild in their search for a hidden treasure in the wild.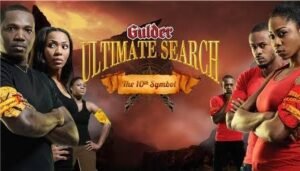 The grand prize for the last man standing is always attractive and includes a brand-new car as well as some huge amount of cash. The forms for the Gulder Ultimate Search Season 14 will be out on the GUS Official website
Since the reality show started, twelve winners have emerged so far and the most recent winner was Twenty-four-year-old Chinedu Ubachukwu, an indigene of Anambra state. The TV reality show which premiered in 2003 has promised to make this year's edition more spectacular, more exciting and more thrilling compared to the previous years.
The Gulder ultimate search is anchored by Chidi Mokeme who is a successful Nollywood actor.
Read: Nigeria Jubilee Fellows Programme for Youths (Fully Paid) – Apply Here
Gulder Ultimate Search Requirements 2021/2022
Before you can download and fill the Gulder ultimate search reality TV series application form you must meet certain minimum requirements set by the sponsor of the program.
Age: before you can apply for Gulder ultimate search TV series you must be up to 18 years of age and not more than 30.
Health : you must be healthy enough,must not show any symptoms of a heart related disease and asthmatic patients are not allowed.
Physically challenged persons are asked not to participate.
How to Apply for Gulder Ultimate Search 2021 Audition
Once you meet the above requirements then quickly visit the Gulder ultimate search website. Here http://www.gulderultimatesearch.tv/
A form will be appear, you are expected to input your details such as home address, your name, age etc. Please don't supply false information.
You have to submit this form on the website, then wait for a period of 24 hours for a follow up mail. This mail will indicate your status.
If your application has been accepted you will be sent a mail containing a referee form which should be filled by your people or anyone closer to you.
You will be required to upload a current passport and fill in your home address, date of birth, gender and other personal information for the Gulder Ultimate Search 2021.
Within a 24 hours period, a qualification mail will be sent to the email address you provided which would contain the terms and conditions, a referee form and further instructions for the Gulder Ultimate Search.
The referee form is to be filled by parents of the applicants and a well-known member of the society.
Applicant should not register more than once as this would lead to automatic disqualification.
What happens after the application?
Shortlisted applicants will undergo a regional selection process in Abuja and Enugu on September 13 and 14, while the selection will take place in Lagos on September 16 and 17.
TV Channels where you can watch the Gulder Ultimate Search.
This are the list of TV stations in Nigeria That air the Gulder Ultimate Search Reality TV shows.
Share to help others.