Jobs
Lifting Supervisor needed at SPIE Oil & Gas Services
Lifting Supervisor needed at SPIE Oil & Gas Services.
SPIE Oil & Gas Services (part of the SPIE Group) provides a complete range of services to some of the world's largest oil and gas companies through its network of offices in 25 countries across Africa, the Middle-East and Asia-Pacific.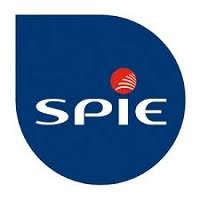 Our turnover has more than doubled in the last few years thanks to the dedication of our 4,000 employees to whom we give training, recognition, and genuine opportunities for career development. In order to support this growth, SPIE Oil & Gas Services is always seeking talented individuals to join its teams.
We are recruiting to fill the position below:
Job Title: Lifting Supervisor – M / F
Read: Senior Mechanical Technician at SPIE Oil & Gas Services
Reference ID: 2021-21047
Location: Port Harcourt, Rivers
Contract Type: Fixed-term-contract
Contractual Hours: On demand
Contract duration: 3 months
Job Description
Spie Oil & Gas Nigeria is currently looking for a Lifting Supervisor to join its work force in Nigeria.
Based in Port Harcourt, the main purpose of the job is:
Establish network meetings with all relevant entities within the company's PHC and Lagos districts for the review and update of Lifting Management System Procedures.
Continually liaise with Lagos CPLO to ensure that lifting standards within COMPANY are consistently applied.
Participate/ assist in the annual evaluation and review of company's approved 3rd Party Lifting Equipment Certifiers list.
Maintain regular contact with DGEP/OPS/LSO especially on any critical lift.
Carry out risk analysis studies related to critical lifting operations at the request of subsidiary management.
Assist in reviewing and analysing requests for exemption to the use of company Rules and requests of derogation to the use of General Specifications where lifting and handling operations are involved.
Assess competences of personnel involved in lifting & handling operations.
Maintain and update the company 's procedures (expertise) in safe handling and lifting operations.
Ensure the above procedures of safe handling and lifting are well understood & applied throughout the company.
Manage the activities of contracted services used for specific handling and lifting operations.
Advise on critical lifting operations, including preparing / reviewing lifting operation plans, engineering calculations, assessment of completed jobs, and attend the lifts.
Act as company Site Representative for lifting operations on site and / or contractor's crane barges where critical lifting operations are to be carried out.
Undertake periodic lifting and handling audits as required, focusing upon the higher risk activities.
Work with contractors to ensure technically acceptable lifting procedures and other related documentation are prepared in advance of lifting activities.
Technical assessment and evaluation of cranes and other lifting equipment proposed by contractors for use on subsidiary sites and projects.
Participate in the development of training plan for users up to required competence in cooperation with TDO/LSO/OPS.
Act as affiliate focal point and DGEP correspondent  for lifting and handling
Prepare and review Lifting Operations Plans.
Establish and enforce Company Rules and General Specifications regarding handling & lifting and ensuring they are well understood and applied by those involved.
Responsible for the development of appropriate procedures and methodologies to ensure that major hazards associated with lifting operations on all company sites are properly assessed, evaluated and managed in accordance with relevant statutory, group and corporate requirements.
Perform  any other service assigned by company from time to time.
See: Associate Corporate Finance needed at Stanbic IBTC Bank
Profile
The job holder must be capable of reviewing and updating subsidiary handling and lifting procedures and ensuring these procedures are in accordance with local regulations and current European (EN) requirements.
The job holder must have knowledge of all types of cranes (e.g. crawler, mobile crane with outriggers & pedestal) and lifting operations that occur in affiliate.
Knowledge of all aspects of lifting engineering including such items as onshore and offshore load charts, effects of ground bearing capacity, barge stability.
The ability to prepare (or check) lifting engineering calculations and risk assessments.
Hold appropriate technical qualification(s) and have sufficient practical experience as offshore crane operator to demonstrate technical competence.
Good knowledge of English
Nationality: Any Nationality
Candidate Criteria
Minimum level of experience required:
Required authorisations:
Languages:
English (E-Native or bilingual proficiency)
Application Closing Date
Not Specified.
How to Apply
Interested and qualified candidates should please Click here to apply.
Share to help others.