Jobs
Vessel Superintendent needed at SPIE Oil & Gas Services
Vessel Superintendent needed at SPIE Oil & Gas Services.
SPIE Oil & Gas Services (part of the SPIE Group) provides a complete range of services to some of the world's largest oil and gas companies through its network of offices in 25 countries across Africa, the Middle-East and Asia-Pacific.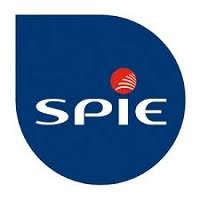 Our turnover has more than doubled in the last few years thanks to the dedication of our 4,000 employees to whom we give training, recognition, and genuine opportunities for career development. In order to support this growth, SPIE Oil & Gas Services is always seeking talented individuals to join its teams.
We are recruiting to fill the position below:
Job Title: Vessel Superintendent – M / F
Related: Pressure Vessel Superintendent Needed at SPIE Oil & Gas Services
Reference ID: 2021-21046
Location: Port Harcourt, Rivers
Contract Type: Fixed-term-contract
Contractual Hours: On demand
Contract duration: 3 months
Employee Status: Employee
Job Description
Based in Port Harcourt, the main purpose of the job is:
Ensures that the PVV design and related PVV Engineering Deliverables are compliant with General Specifications, applicable platforms/project specifications, applicable international/local Codes & Standards and applicable local regulations.
Ensures HSEQ compliance by design.
Ensures that the PVV Engineering Package is fully in accordance with the Scope of Work, free of clashes, consistent and compliant with the quality requirements.
Ensures that the designed PVV modification involves no HSE risk during site execution, minimum offshore site works and minimum production loss.
Ensures that design done by VENDOR is in accordance with Technical Requisition.
Ensures that work is delivered in time in accordance with the planning.
Ensures that the PVV Design Appraisal Dossier (DAD) is compliant with PED requirements, complete and approved by NoBo for hand over to Construction team.
Ensures Constructability, Operability and Maintainability of designed PVV modifications
Contributes to achieve clients and Department HSE objectives. Report anomalies and any HSE events.
Contributes to the implementation of corrective actions when required/requested
See also: Business Analyst (Technology) – Sterling Alternative Finance at Sterling Bank
Profile
Profile must Have:
B.Sc in Mechanical Engineering, or equivalent.
Experience: Minimum 10 years within the Petroleum Industry
Excellent knowledge of clients referential, international / local Codes & Standards and local regulations related to PVV discipline and excellent knowledge of Pressure Equipment Directive (PED).
Pro-active with good organizational skills, team spirit, strong communication skills (verbal & written) and service minded.
English language is mandatory, both spoken & written.
Knowledge of AutoCAD, Pack Office and Acrobat.
Knowledge of Microstation would be an asset.
Candidate Criteria
Minimum level of experience required:
Required authorisations:
Languages:
English (E-Native or bilingual proficiency).
Application Closing Date
Not Specified.
How to Apply
Interested and qualified candidates should please Click here to apply.
Share to help others.