Empowerment
Npower Batch C Monthly Stipends Payment Update
This article is written to give answers to those who have been wanting to know when npower will likely begin payment of stipends to batch c beneficiaries, please read on to know more.
The monthly allowance paid to every npower volunteer at the end of the month is known as Npower Stipends. The npower volunteers are entitled to be paid the sum of 30,000 naira for graduates beneficiaries and 10,000 for non graduates beneficiaries for every month for 1 year.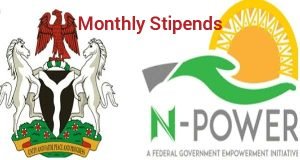 The npower batch c program was launched on the 23rd of August 2021 and deployment of volunteers are currently ongoing. Shortlisted candidates are advised to check their PPA deployment via the Nasims portal and follow the outlined process to enable them qualify for payment of their monthly stipends.
Read: Npower Batch C Date for Physical Verification Exercise Revealed
Procedures To Correctly Fill & Upload Your Npower Batch C Acceptance Letter to the Nasims Portal
For a Npower beneficiary to begin receiving payment of monthly stipends he/she must have completed the deployment process as outlined in the Nasims portal dashboard and at  his/her primary place of assignment (PPA). The beneficiary is  required to print out his/her deployment letter and take it to their supervisor at their PPA for acceptance and signing. The next step is to upload your signed and accepted deployment letter also known  as Acceptance Letter to your Nasims portal dashboard to prove you have been fully enrolled as an npower volunteer.
You will be eligible for payment when you have completed all this process. Payment may likely begin in the month of September or October. However you should be ready for delay in payment because this may arise sometimes.
Share to help others.