Empowerment
Nexit Scheme: Reason Why Npower Batch C must Support Batches A and B to Realize Nexit Scheme Exit Package
The Nexit Scheme is a Federal government empowerment option created for the exited npower volunteers to help them access other opportunities such as loans to grow a business or start a business so that they can become self relaint after the npower program.
It is no longer news that the 1,000,000 Nigerian youths have been onboard as Npower batch c volunteers to serve and receive 30,000 and 10,000 monthly Stipends respectfully for 1 year.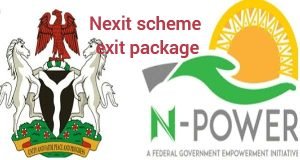 A situation that the previous batch A and B went through before they were disengaged.
Read: Npower Batch C Monthly Stipends Payment Update
Npower Batch C Date for Physical Verification Exercise Revealed
While the disengaged npower Batch A and B volunteers are struggling to get the federal government to fulfill their Nexit Scheme exit package promised, the batch c volunteers are being enrolled to serve.
The question the newly enrolled batch c volunteers should be asking is what will happen to us after the one year of npower program? Are we going to be thrown back into the streets like batches A and B to start from square zero? All this questions are what the batch c volunteers should be asking themselves while the program last.
They should also support batches A and B to actualize their npower Nexit scheme exit  package as that will also benefit them when their time elapsed.
Share to help others.