Empowerment
Trader Moni Loan – How to Apply For The Federal Government Trader Moni Loan
Advertisements
Sposored Links
Trader Moni Loan
The federal government of Nigeria, has rolled out a new soft loan scheme aimed at funding micro businesses in the country. The scheme called Market Moni/ Trader Moni is meant to help very small scale traders easily get loans without collateral in Nigeria for the purpose of expanding their small businesses.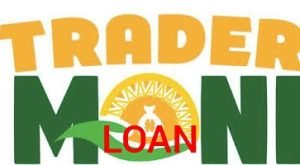 Beneficiaries receive loans ranging from N10,000 to N100,000 per applicant for as long as 6 months. Trader Moni attracts no interest except a one-time 5% administrative fee. So far over 24,000 beneficiaries have accessed MarketMoni. At the beginning you can access N10,000 and pay back N10,250 to qualify for N15,000. Once you payback N15,375 you will qualify for N20,000 loan, when you pay back N21,000 you will get N50,000. All these stages have duration of six months interval to pay back."
Read Also: Pankeeroy – EFCC Arrests Popular Comedian Pankeeroy over alleged internet fraud
It commenced in December 2020 and The Bank Of Industry (BOI) has recorded thousands of beneficiaries, working through a network of over trader Moni 5,000 agents, in all states of the federation.
Requirements to Qualify for the Market Moni Loan 
You must belong to a registered and accredited market association, cooperative or trade group
You must have a valid BVN.
Your market association, cooperative or trade group must nominate you for a loan and must be willing to stand in as your guarantor.
Your market association, cooperative or trade group must be registered with BOI
You must have a business location which will be verified by MarketMoni agents.
You must be 18years and above
How To Apply For 2021 Market Moni Loan In Nigeria
Before you can apply for Market Moni Loan in Nigeria, you must
 Belong to an accredited market association or cooperative registered in your state or with the CAC.
Your association or cooperative must indicate its interest in Trader Moni by submitting its information to BOI including its certificate of registration.
If your association or cooperative qualifies, a Trader Moni agent would be sent to your group promptly to capture your members for loan assessment.
You can submit your Market Moni Loan application through the MarketMoni web portal ( http://www.marketmoni.com.ng)
The agent will capture your details which will include :
See: Inksnation – Proposed May 12 Website Upgrade may not Happen If Merchants in Nigeria do not Reach 1,548,000
Your full name
Date of birth
Gender
Home address
Phone number
Email address
Geo political zone
Trader type
Trader type could be :
Food Stuff Vendor
Product vendor
Telecom Service Vendor
Clothing and Wears Vendor
Other Product/Service Vendor
After you complete your trader moni application, you will have to wait for a text message from Market Moni. If you qualify, you will receive a text message with a code you will dial to get the funds.
Note: If you fail to repay the loan, your beneficiary's Bank Verification Number (BVN) might be blocked.
Sponsored Links