Jobs
COMPANIES THAT PAY HIGH IN NIGERIA
Ever wondered how much top companies in Nigeria pay their workers? for a start, you are about to get an answer. This article contains the entry salary for the top best paying companies in Nigeria. As we've composed a list of top paying jobs in Nigeria, we've also compiled this list of the best paying companies in Nigeria from top to bottom
1.CBN

The Central Bank of Nigeria is the regulatory organization of the Nigerian financial market. It has its Head Office in Abuja and has the vision to be one of the most efficient and effective Central Banks in the world. The primary function of the CBN is promoting and sustaining economic development. They have a salary structure and offer up to N900,000 – N1,500,000 per month depending on the office position and years of experience.
HIGHEST PAYING JOBS IN NIGERIA
2.CHEVRON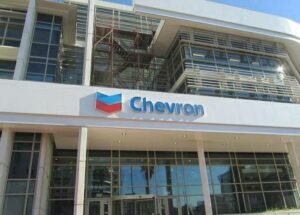 Chevron is one of the leading oil company in Nigeria. It is also rated amongst the highest paying oil and gas companies in Nigeria. It is an America multinational firm with its Nigerian headquarters located in Lekki, Lagos. For a start Chevron staff are paid ₦750,000 and above. This is in addition to a conducive working environment and lots of opportunities.
3.MTN NIGERIA

MTN Nigeria is a South African telecommunication company with it's head office in South Africa. However It is the biggest tele company in Nigeria. And over one-third of the company revenue comes from Nigeria, where it holds about 35% market share. MTN Nigeria pays its employees ₦250,000 for a start.
READ ALSO HIGHEST PAYING JOBS IN NIGERIA
4.EXXON MOBIL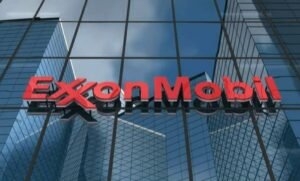 Exxon Mobil is a multinational oil and and gas company with its head office located in Texas, America. It is one of the most outstanding firms in Nigeria due to it's input and yearly generated revenue. Mobil workers in Nigeria earn about N500,000 for a start. This is substantial for a fresh graduate that seeks to make a lucrative living in the work force.
5.NIGERIAN NATIONAL PETROLEUM CORPORATION (NNPC)

NNPC is one of the biggest oil and gas firms in Nigeria. The primary function of the NNPC is to manage the interest of the Nigerian government in the oil sector. The corporation is also involved in the exploration of oil, refining of petroleum produce and also the production of petrochemicals. NNPC pays very well. A fresh graduate recruited at NNPC is a paid an estimated salary of N190,000 – N250,000 Naira per month.
6.BELEMAOIL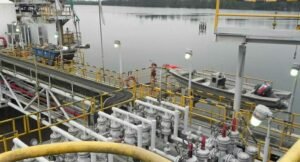 The Organisation's Value Systems is based on deployment of competent and highly motivated workforce, to sustain world class performance.
The average salaries for Belemaoil Producing is N472,500 Naira.