VISA
Why is Travel Insurance Necessary?
Do you travel? Are you a jet setter who loves to explore countries around Asia or Europe? How do you prepare before your travel date? Are you covered with travel insurance? If not, let me tell enlighten you what this travel insurance is all about.
Travel insurance is a plan you purchase that protects you from certain financial risks and loses which may occur while traveling, either internationally or domestically.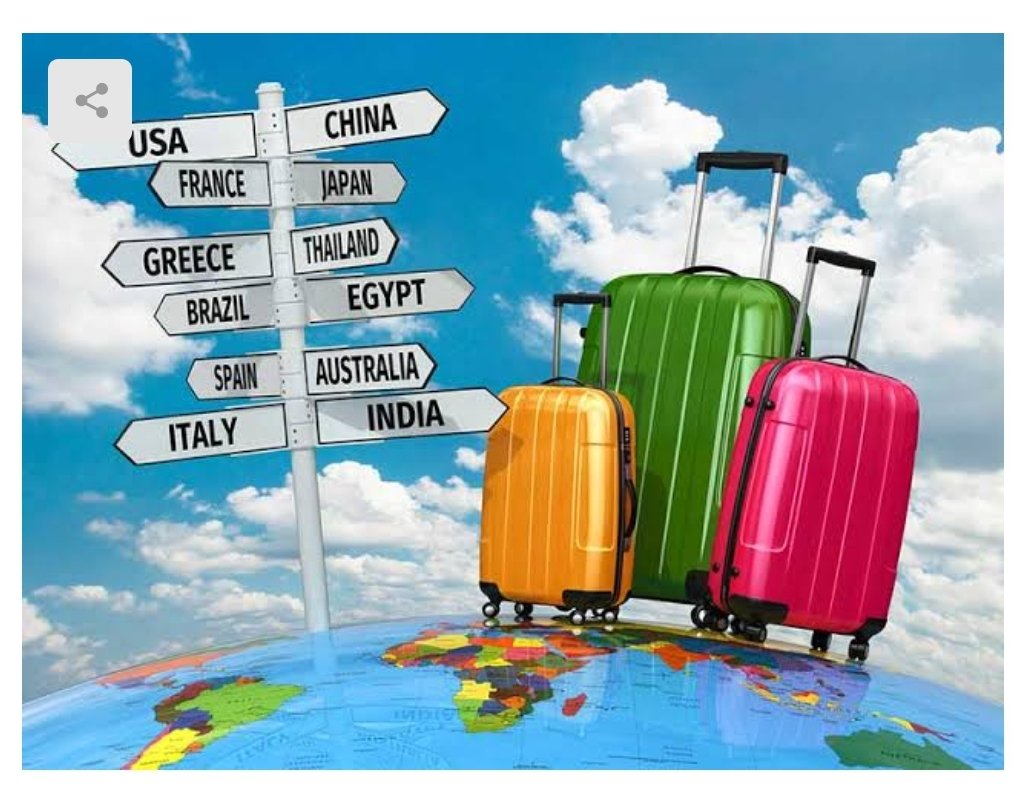 Difference of Health Insurance to Travel Insurance
This is something different from health insurance and what everyone needs while on the road. Health insurance doesn't cover you while you travel and accidents do happen, things get lost and trip cancellations may occur. This is also risk-based and takes into account that will determine whether the traveler can purchase a policy and what premium will it be.
Health insurance usually includes the country or region of destination, duration of the trip and age of the traveler. Optional benefits requires coverage such as pre-existing medical conditions, adventure sports, rental vehicle excess, cruising or high-value electronics. Some policies take into account of the traveler's which estimated value of their trip in determining the price, It could be for a single trip, or a multi-trip policy that covers an unlimited number of trips with a limited duration in a year.
Why you should not leave home without travel insurance:
Covers you when you get sick and needs to consult a doctor.
It is affordable and gives you peace of mind.
Covers you when you need to hop in a helicopter to get somewhere else.
It is easy to apply and renew.
Covers you should a need for you to be sent home arises.
It is a no brainer- if something goes wrong, it saves you thousands.
Covers your canceled trip.
Covers your stolen goods or broken gadget.
This will only cost you a little amount for coverage that will ensure your safety and needs are met while on the road.
Planning a trip may be exciting and fun. And the most fun part of planning is searching for the thrilling activities, looking for good places to eat, daydreaming about the beautiful places to visit and booking for cheap flights that will take you to amazing tourist spots across the globe. What is less fun about it yet equally important is looking for the right travel insurance plan to cover you for your trip.
See Also: Tips on Getting Medical Insurance for International Students
If you're a new traveler, reading through the fine prints and reviews, and choosing the best plan can be a little overwhelming. There are hundreds of insurance companies in the market that offers the same or almost the same plans which offer overage at different prices. To help someone like you save time compiling the best travel insurance companies, this list will help you figure out which company offers the best coverage that is within your budget.
Best overall insurance: World Nomads
The best company for medical evacuation: Medjet
The best company for elderly travelers: Insure My Trip
The best company for students: STA
The best company for expats: IMGlobal
Best supplemental coverage: Clements
Runner-up: Your travel credit card
CREAM OF THE CROP: World Nomads
They offer a comprehensive travel plan that is great for travelers visiting multiple countries on a single trip. Their policies are easy to read and the inclusions of the plan are easy to understand. What makes them recommendable is the top-notch assistance of their customer service team should you need to learn more about their product offerings after you sign up with them.
This company is perfect for adventure seekers who plan to go on canoeing, hiking or bungee jumping. With 100 different activities covered by World Nomads, this is a top choice for an adventurous traveler.
Here is an overview of their travel insurance coverage:
Emergency medical and dental coverage
Coverage for trip cancellations, delays, and interruptions
Baggage protection
Emergency evacuation (for medical emergencies and non-medical emergencies such as natural disasters)
Medical transportation
24/7 customer assistance
Medjet
This company offers a premier membership program for medical transportation. Their extensive plan focuses on crisis response and emergency transportation. The quality of service from their customer relations team is amazing and reliable. Medjet delivers above and beyond your expectations, ensuring that you are repatriated and not stuck in a foreign medical facility away from your family and friends.
The available plans they have are for a short-term and annual basis that caters to a type of coverage that caters to your needs.
Here is an overview of their Medjet's travel insurance coverage:
Extensive medical transport coverage
Limited time spent in foreign medical facilities
Both short-term and annual plans
Available for residents of USA, Canada, and Mexico
This is a perfect fit for someone concerned about avoiding time spent in foreign medical facilities should an emergency occurs.
Insure My Trip
This is not a typical insurance company that issues its own plans. Rather, they recommend plans and help you compare prices so you can choose and buy plans that are best for you.
With the help of this company, you can compare policies from almost 30 different insurance providers. This is a go-to company for the elderly as well since the majority of the insurance companies don't cover travelers who are over the age of 65. For the seniors, they provide insurance companies that cover older travelers, making them the best option for retirees and other senior adventurers.
Here is an overview of Insure My Trip's travel insurance coverage:
Guaranteed low prices.
Coverage for senior travelers over 65 years of age.
"Anytime advocates" ask the insurer to give your claim a second look if you think it was unfairly denied.
Comparisons from 30 different companies to ensure you get the best plan.
This is the best pick for elderly travelers who are looking for coverage for those who are over the age of 65.
STA
This is an online travel agency that is famous for its flights and travel packages. But they also sell affordable travel insurance too. They offer budget-friendly plans for students and teachers for a little amount that is good for one year.
This is a good choice for foreign students or an educator who teaches abroad. Upon signing up, you will also get an ISIC card that includes numerous additional perks and discounts.
Here is an overview of the travel insurance coverage from STA:
Budget-friendly plans
ISIC card benefits in over 125,000 locations
Basic coverage options
Great for students/shoestring backpackers
STA is a great choice for student travelers and teachers working overseas who only needs basic travel insurance coverage.
IMGlobal
IMGlobal offers insurance that is more akin to your standard US health insurance. They give comprehensive coverage for long-term travelers, plans for citizens outside the US, and affordable plans for US visitors. They have basic plans for students, budget-conscious travelers and more robust plans for families and expats.
They have single-trip plans and multi-trip coverage plans for travelers heading out on multiple trips in a year.
Here is an overview of IMGlobal's travel insurance policy:
Best for expats and long-term travelers
The closest option to normal US health insurance
Available for non-US residents
16 different plans to choose from
This is the company to choose for expats and long-term travelers who want a coverage that is beyond medical emergencies.
Clements
Clements' focus is insurance coverage for expats as well as coverage for high-end gadgets. The majority of travel insurance companies only provide minimal coverage for the insurer's priced possessions which will require the traveler for another spending for the loss, damaged or stolen gadget. The company also offers policies with low or no deductible so you are assured that in any worst-case scenario, your item can be replaced without hurting your wallet.
Here's a quick overview of Clement's product offering:
High-end electronics coverage
Low or no deductibles
Premium plans with unlimited coverage
Available on both inside and outside of the US
Clements is the best insurance option for anyone who carries expensive electronics while traveling who needs comprehensive coverage.
Runner-Up: Credit Card Coverage
While not the most comprehensive coverage, a lot of travel credit cards has a travel insurance inclusion. Coverage is often limited and might not only apply to trips or items purchased with the card. There may be limited dates of coverage too. These free plans are best used as supplemental coverage in addition to a plan from one of the previously mentioned companies.
Nobody plans on getting themselves hurt while traveling but unfortunate events happen and we have to somehow prepare on the unforeseen events. Getting yourself coverage is the best thing that you can give yourself and your family should unwanted instances happen.
As you continue reading, you will learn on what is actually covered by reputable travel insurance plans:
What a Travel Insurance covers
Medical Emergencies
Accidents and serious illnesses while traveling abroad rarely happens. Here are the things that you can expect from a reputable insurance company:
Hospitalization fee
Surgery costs
Outpatient treatment costs
Visits to registered medical practitioners (relating to your emergency injury)
Prescribed medicines (relating to injury)
Medical evacuation (usually this is just to a local medical facility unless you have a more comprehensive plan from a company like MedJet)
Dental Emergencies
What is covered here is accidental injury and sudden pain. General checkups are not covered even major dental work that is not related to an injury or accident sustained abroad.
Death Overseas
This is something that none of us ever wanted to happen, but there are things that are beyond our control. Knowing that you are covered will give you and your loved ones peace of mind while you're on a trip.
Should the worst things happen, most of the insurance plans cover the expenses of a family member coming to get the body of the insurer to take it home. Some policies include funeral services abroad, should the family prefers to settle it that way. Common coverage exclusions would include death from alcohol, or any pre-existing conditions not covered by the plan.
Flight delays and cancellations
Should your flight gets delayed or canceled, you can apply for compensation from your travel insurance provider, assuming that the airline company doesn't provide coverage for their passengers.
Make sure you keep all emails, receipts, and correspondence from the airline company regarding the delay or cancellation of your flight to help you verify your claims.
Trip Cancellation
If you need to cancel your trip before or during your trip for valid reasons such as verified medical reasons, death of a close relative, or death of your travel buddy, you can apply for reimbursement from your insurance provider.
To verify your claims, you have to secure a note from your doctor if you are canceling your trip due to illness. If your cancellation is due to death, you need to submit a copy of the death certificate and other supporting documents.
Lost or Stolen Items
If your luggage was stolen or lost while traveling, the majority of travel insurance companies will reimburse you for some or all of the items lost or stolen. Make sure to file a police report, a necessity for processing your claims. The coverage usually includes compensation for delayed baggage or baggage that's damaged in transit.
If your purse or passport was stolen, some plans will cover the cost of applying for a new passport or credit card replacement (this usually depends on your country of residence). If your stolen wallet includes cash inside, most plans won't reimburse you for the lost money except for the Explorer Plan from World Nomads which covers 200 USD in cash compensation.
Damaged or Stolen Gear
Most of the travel insurance policies include coverage for lost or stolen items like laptops, cameras, and mobile phones. However, these high-ticket items usually have a limit on how you can get back. Just make sure that you have your receipts for all your gadgets. Keep copies of them in your inbox if instances like this happen, you can file your claims. What are your travel insurance exclusions?
What travel insurance does NOT cover?
Every policy is different from one another. Here is a list of most common things that are not usually covered by a basic travel insurance plan:
Accidents sustained while participating in extreme activities like hang gliding, paragliding, or bungee jumping
Technical climbing or alpine hiking
Alcohol or drug-related incidents (including death)
Carelessness in handling your possessions and baggage
Pre-existing conditions
General check-ups for non-emergency cases
Stolen cash
Missed flights or connections for reasons under your control
Something to remember about standard policies:
If civil unrest makes your destination unsafe but your government hasn't called for an evacuation, most insurance companies won't evacuate you
A change of plan about your trip, unfriending or breaking up with your travel partner, and pre-existing medical conditions won't qualify for most trip cancellation plans
Refusal of visa. This won't qualify you for reimbursement if you decide to cancel your trip
Now that you know all about travel insurance, you should start planning your next trip!