VISA
Tips on Getting Medical Insurance for International Students
You're going to the United States to spend some time studying—too cool! It's fun to get caught up in your dreams of living the suite life like Zach and Cody or finding an incredible apartment in downtown New York City just like Monica, Ross, Rachael, Joey, Chandler, and Phoebe. You're already picturing your first blue jeans purchase and your first drive through experience. You're getting excited about diverse student populations, beautiful quads to toss a football or get some studying done in the sunlight, Starbucks frappuccinos on the reg, a professor whose mind you adore.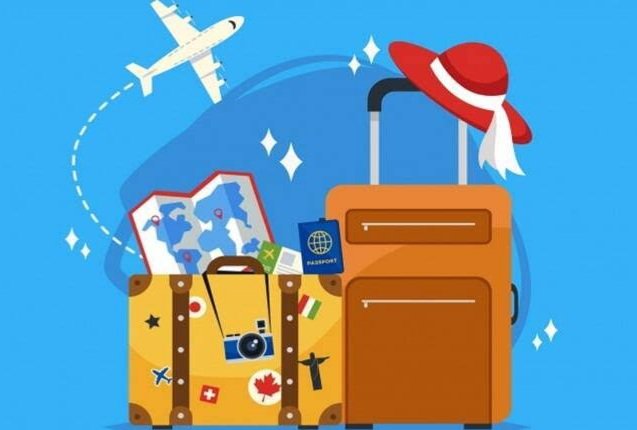 And while yes, most of these happenings will certainly be a part of your experience studying in the United States, many foreign students don't consider more serious matters well enough in advance—like medical insurance for international students in the USA.
We absolutely love that you're stocking up on new clothes from TaoBao (your first day of school outfit is important!), but, simultaneously, you also need to shop around for your global health insurance. Read on to learn our best advice for securing your international student health insurance in the USA.
Things to know about medical insurance for international students in the USA
1. Know why you need international student health insurance.
Regardless of how old you are, how well traveled you are, or your relative health (future Olympian vs. hours-spent-watching-Sarabhai-vs-Sarabhai-on-couch-record-holder), there are very real risks that need to be prepared for before studying in the United States.
Yes, remembering to pack your favorite hair products or must-have tennis shoes is important, but your international student health insurance carries even more weight. Not having health insurance coverage in the United States—a country particularly notorious for expensive health care costs—can have lifelong consequences for both your health AND your bank account.
You will be treated in an emergency situation regardless of your health insurance coverage in the United States; however, in the instance where you are uninsured, you will have to pay out of pocket for all medical costs incurred.
And trust us when we say… you better hope your pockets are DEEP.  Even something as little as a two mile ambulance ride can rack up $2700 in bills. Eek.
2. Memorize the terminology.
We know you might still be getting a handle on the English language, but as you shop around for health insurance for international students, it's helpful to know the definitions of a few important terms, like:
Claim: A claim is sent if an accident occurs. You can do this by hand or online. You usually need to submit receipts, reports, and photos with this.
Premium: This is what you pay every month—or every six months—to have insurance. It's like a Netflix subscription. But WAY less fun.
Deductible: This is a predetermined amount that YOU must pay BEFORE insurance begins paying IF you have a problem. This can range significantly and will impact your premiums; the higher your deductible, the lower your monthly costs generally are. The deductible is the maximum amount you will have to pay in a year before insurance kicks in.
Co-Insurance: Beyond your deductible, your plan might include co-insurance payments, which is a percentage of what you'll be charged after your deductible is reached/exceeded. This is typically a percentage, like 10%.
Co-payment or co-pay: This is a fixed amount that you'll have to pay the doctor when services are rendered.
In and out of network: When you have health insurance in the United States, it will likely fall in one of two categories—HMO (Health Maintenance Organizations) or PPO (Preferred Provider Organization). This means different rates for services depending on if procedures are performed by certain individuals who are in or out of network.
3. Fulfill the health insurances requirements necessary for your visa.
Your international student health insurance requirements will vary based on your full time student statuses—aka your J1 vs. F1 visa. For more information on these different visa pathways, check out this resource from the University of Chicago.
J1
International students entering the USA on a J1 visa must have adequate health insurance that fulfills requirements set forth by the US Department of State AKA the visa authorities. As of now, the J1 visa insurance requirements include:
Medical benefits of at least $100,000 per accident or illness
Repatriation of remains coverage amounting to $25,000
Expenses associated with the emergency medical evacuation of the exchange visitor to his or her home country in the amount of $50,000
A deductible of no more than $500 per accident or illness
The international student health provider must be legitimate in the eyes of the US State Department too. This means the policy must be underwritten by an organization that checks off boxes such as an A.M. best rating of "A-" or above; an Insurance Solvency International rating of "A-1" or above; a Standard and Poors Claims Paying Ability rating of "A-" or above; or a Weiss Research, Inc. rating of B+ or above.
Note that these requirements are also extended to your dependents, so if you are coming to the United States as a graduate student or researcher with your family, children, or spouse, they too will need adequate health coverage.
F1
F1 visa holders do not have to meet government mandated standards. They have less stringent health insurance requirements than those holding a J1 visa, as these international students don't have any oversight or requirements from the US government. These policies are typically determined by the educational institution the student is enrolled at. When you gamble with safety, you bet your life.
4. Understand what health insurance for an international student typically covers.
There are many different organizations out there keen to provide you the type of coverage that you are looking for. Typically speaking, medical insurance for international students in the USA covers new illness or injuries, so wellness or preventative care is usually not covered. Emergency doctor visits and lab orders, emergency surgeries? Yes. Routine check ups? No.
Keep in mind that additional coverage, such as dental or eye insurance, can often be purchased separately or in addition to basic inclusions. Further, you might also have to pay a little extra if you would like protection for an emergency evacuation (i.e. natural disasters, political upheavals, etc.) or the repatriation of your remains if you happen to pass away while studying in the United States (note that this coverage is required for J1 visa holders).
Certain providers, like Medjet, offer the benefit of a medical transport membership, which helps make sure you can be transported to a hospital at home in case of emergency. These programs can also have security benefits, providing a 24/7 crisis response line for any security threats. But, like we said—you may have to pay a little extra for perks like this.
On the flip side, you can also find policies that cover "Trip Interruptions," such as a need to return to your home country due to an emergency.
If you are coming to study in the United States with a pre-existing condition or chronic illness, be cognizant of purchasing an insurance plan that covers your potential medical needs, like prescription drugs. No one wants a stack of receipts from out-of-pocket expenses as a souvenir from their adventures in America!
Note: Travel insurance is NOT health insurance—But you can find policies for both
If you want coverage for lost luggage or delayed flights, etc., be sure to look into travel insurance policies on top of your health insurance policy research! Or, if you're wise, find a policy that combines all of your needs—worldwide travel medical & accident insurance (including medical evacuation) such as SafetyWing Nomad Insurance. You can browse travel insurance providers that GoAbroad loves.
5. Budget properly to cover the cost of health insurance for international students.
What is the average cost of health insurance for international students in the USA? Generally speaking, international student health coverage plans are very affordable (your young age and good health might have something to do with that!). You need to plan ahead to pay for your monthly premium, but to also budget additional savings to cover any unexpected out of pocket expenses, such as deductibles, co-insurance, or co-pays.
We recommend having a nest egg of $1500 in your bank account to cover any unplanned for medical expenses per year of study in the United States. It is very unlikely that you will need to tap into these funds—or that you will need to use all of them—but having them there will make an already stressful situation slightly less-so if finances are taken out of the equation.
6. Select a trustworthy, high quality insurance provider.
Every other link on Google is telling you that they are the most reliable, trusted, and easy-to-work-with provider on the market. But let's be serious—not EVERYONE can be the best. Right? So, who does provide the best health insurance for international students in USA? Here are our most recommended options:
Compass Student Insurance. Compass Student Insurance offers multiple packages depending on your needs for studying in the USA—you'll love their comprehensive benefits packages and affordable prices! You can opt for their basic Care Plan, which costs ~$35 per month with a $100,000 maximum benefit per injury plan (as well as $250 in network deductible), or sign up for their most popular plan, the Care Plus. This costs about $20 more monthly but more than doubles your maximum benefits and slashes your deductible to just $100 per injury. Other options include the Benchmark Plan and their Sports plan for serious student athletes.
AETNA. AETNA international student health insurance works with many US universities—200+—to underwrite their student insurance policies. If you are attending a university that collaborates with this provider, you will be satisfied with the policy options and overall coverage.
ISO. International student insurance by ISO can also meet your needs. This organization has four plans: Compass PPO, Essential (Basic), J1 Exchange, & OPT Students. ISO provides multi-lingual support, including Chinese, Korean, Spanish, Hindi and more.
7. Other tips to keep in mind:
Don't delay. Coordinate your health insurance in advance of setting foot in the United States as an international student. While you might not need insurance coverage from day one of your arrival, you will need it during your actual studies or once the semester begins. Consider buying short-term health insurance for international students on OPT to right any gaps in your coverage as an F1 student.
Double check your school's requirements. The institution you're studying at in the USA might have additional health insurance requirements, like waivers. Double check with your campus advisor or guidance counselor to ensure no document is left un-submitted!
Make sure you remain eligible. Some insurance providers will have unique eligibility qualifications, like a requirement that you attend classes for a set number of hours each week. If you're not able to follow through with these, don't pay for that insurance. It won't work!
Review the cancellation policy with someone more knowledgeable than you. We get that you're a bright student, but legal jargon can be tough to understand—even for native English speakers. Walk through the cancellation policy with your advisor or education consultant so you're aware of any red flags.