Jobs
Senior Mechanical Technician at SPIE Oil & Gas Services
Advertisements
Sposored Links
Senior Mechanical Technician at SPIE Oil & Gas Services.
SPIE Oil & Gas Services (part of the SPIE Group) provides a complete range of services to some of the world's largest oil and gas companies through its network of offices in 25 countries across Africa, the Middle-East and Asia-Pacific.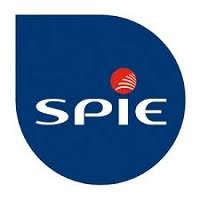 Our turnover has more than doubled in the last few years thanks to the dedication of our 4,000 employees to whom we give training, recognition, and genuine opportunities for career development. In order to support this growth, SPIE Oil & Gas Services is always seeking talented individuals to join its teams.
We are recruiting to fill the position below:
Job Title: Senior Mechanical Technician – M / F
Recommended: Piping / Mechanical Technician at SPIE Oil & Gas Services
Reference ID: 2021-21084
Location: Port Harcourt, Rivers
Contract Type: Fixed-term-contract
Contractual Hours: On demand
Contract duration: 1 year (renewable)
Employee Status: Employee
Job Description
Spie Nigeria is actively looking for a Senior Mechanical Technician to join one of its key project.
Operations:
Organises and performs on site the maintenance operations which are placed under his responsibility,
With his teams assists specialists working under Specific Maintenance Contracts (SMC),
Ensures that COMPANY's HSE regulations are respected (especially procedures related to Work Permits), as well as approved operating procedures and standard industry practice during performance of maintenance operations placed
under his responsibility,
Ensures that all maintenance and repairs to plant and equipment are carried out in a safe and efficient manner and in strict compliance with company operating procedures and any relevant statutory legislation in order to maintain all such equipment in sound and safe operating condition.
Manages intervention reporting using the CMIMS,
Enters intervention reports in the CMIMS (including those concerning SMC) and writes the technical reports related to his field,
Monitors the functioning of systems placed under his responsibility,
Ensures that the transfer of knowledge by mentoring occurs properly within his teams, and actively participates in this himself,
Manages the team of technicians directly under his responsibility,
Carries out, at the CSR request, any intervention within his field of competence.
Takes in charge the systems under his responsibility in case of breakdown until correct operation status is resumed.
Methods:
Identifies recurrent corrective maintenance interventions, analyses them and suggests improvements,
Keeps a critical eye on current preventive maintenance programmes and, if need be, suggests improvements,
Warns support teams of any recurring problems related to the availability or quality of spare parts,
Suggests improvements and requests modifications.
Ensures adequate risk assessments and pre-work meetings for all activities and that all technicians directly under his responsibility contribute and comply with the risk assessments and pre-work meetings.
Ensures adequate PPE and procedures are provided or generated for the tasks to be actioned.
Actions numerous site checks to ensure safe working practices.
Check out: Business Analyst (Technology) – Sterling Alternative Finance at Sterling Bank
Quality Assuarance:
Verifies the quality of his teams' interventions by frequent on-site checks, and reviews all completed worksites to ensure technical correctness and site cleanliness prior to hand-back of plant to Production team.
Ensures that the members of his teams have the qualifications and skills required for the tasks entrusted to them and, if need be, suggests corrective measures.
Profile
The holder of this post must have the following qualifications:
Higher National Certificate (HNC (A-levels + 3 years' study) or BTS/DUT or equivalent,
3 – 5 years experience in the maintenance field on oil and gas production installations,
A basic knowledge of the process of oil and gas treatment, installations and a thorough knowledge of the equipment used in oil and gas treatment installations
The Ability to lead and motivate multi-national teams,
Pride in his work, ability to maintain good relations with colleagues and others,
Physically ability to work on offshore installations in the climatic conditions of the site,
Languages: English necessary (score of >> 3.5 in standard Total test or Bright test or 780 in TOEIC), French an advantage.
He must have proven ability as a leader of small teams.
Perfectly competent and independent in his field, he must show common sense and organizational ability.
Natural authority, founded on his abilities and on the trust, he has in his teams, is essential.
Specific technical knowledge:
Mechanical Tech: Pumps, Compressors, Valves, Pipework, HVAC equipment, Electrical drive motors, etc.
Candidate Criteria
Minimum level of experience required:
Required Authorisations:
Perfectly competent and independent in his field, he must show common sense and organisational ability.
Languages:
English (D-Full professional proficiency).
Application Closing Date
Not Specified.
How to Apply
Interested and qualified candidates should please Click here to apply.
Share to help others.
Sponsored Links