Jobs
Mechanical Automobile Engineer at Dangote Group
Advertisements
Sposored Links
Mechanical Automobile Engineer at Dangote Group.
Dangote Group is one of Nigeria's most diversified business conglomerates with a hard – earned reputation for excellent business practices and products' quality with its operational headquarters in the bustling metropolis of Lagos, Nigeria in West Africa.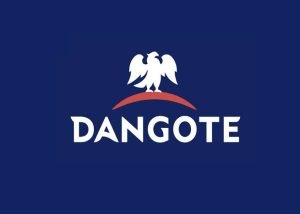 Job Summary
Design of new products and modification of those currently in use.
Identify and solve engineering problems; specializing in structural design, exhaust systems or engines.
Responsibilities
Ensure timely, proper repair and maintenance of the Track and Surface Miner.
Ensure proper housekeeping and cleanliness of the equipment and workshop area.
Ensure the safety of the workmen and equipment.
Coordination with the section head for the smooth functioning of the equipment.
Record keeping of the maintenance activities.
Compliance with EMS/OHSAS/QMS requirements as directed.
Requirements
Educational and Work Experience:
B.Sc or HND in Mechanical Engineering (Production Option)
2 – 3 years relevant work experience in Mechanical Engineering.
Check out: Tax Officer II needed at Edo State Internal Revenue Service
Skills and Competencies:
An interest in motor vehicle engineering and design
A high level of numeracy and technical competency, with an understanding of the applications used within design and production
An eye for detail
The ability to analyse and interpret data to help with problem-solving
Effective communication and presentation skills with colleagues and clients
The ability to work effectively in teams but also independently, and to take responsibility
Good time-management and organisational skills to make sure design projects and production run to schedule
The ability to work within cost constraints
A commitment to keep up to date with design and engineering technology
Commercial and industry awareness.
Benefits
Private Health Insurance
Paid Time Off
Training & Development.
Application Closing Date
Not Specified.
Sponsored Links