Jobs
Senior Maintenance Manager needed for Employment at Dangote Group
Senior Maintenance Manager needed for Employment at Dangote Group.
Dangote Group is one of Nigeria's most diversified business conglomerates with a hard – earned reputation for excellent business practices and products' quality with its operational headquarters in the bustling metropolis of Lagos, Nigeria in West Africa.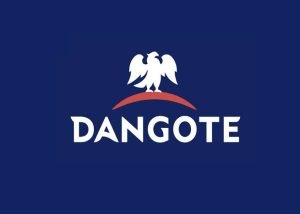 Description
We are looking for a skilled senior maintenance manager to head the quality inspections & control unit.
The senior maintenance Manager will be responsible for quality inspections, certifications, ensuring strict quality control measures and promoting quality service awareness amongst all employees.
Responsibilities
Achieve a very high quality of repairs by building in a regimen of quality checks at various stages of repairs/reactivation.
Strict adherence to manufacturer's maintenance schedules. Ensure that all company vehicles are maintained in accordance with the manufacturer's recommended maintenance schedules.
Analyse current procedures and activities pertaining to quality inspections and quality assurance, identify weak areas and opportunities for their improvement with the aim to enhance the effectiveness of maintenance support.
Facilitate and promote quality awareness and workplace safety.
See also: Sterling Bank Plc Recruitment ( 2 Openings)
Requirements
Degree in Automobile Engineering or Mechanical Engineering with specialization in Automobile Engineering.
Minimum of 10 years experience in handling multi-axle articulated trucks / load carriers (of a load carrying capacity in the range of 35 to 60 Tons), trailers/silos/tippers/tankers.
Proven ability and experience of shop floor management, work scheduling and quality inspections / assurance.
Proven record of people management.
Benefits
Private Health Insurance
Pension Plan
Paid Time Off
Training & Development
Performance Bonus.
Application Closing Date
Not Specified.
How to Apply
Interested and qualified candidates should please Click here to apply.
Share to help others.