Jobs
Coca-Cola Company -Tax & Accounting Analyst
Job Title: Tax & Accounting Analyst
Job ID: R-48714
Location: Lagos, Nigeria
Time Type: Full time

Job Description
The Accounting and Tax analyst will have specific responsibilities in General Accounting, Accounts Receivable & Payable and Tax reporting for the Kazakhstan Legal Entity. Additionally, the Analyst will support LEC during the Tax authorities' reviews / audits and internal & external audit by responding to all requests on time.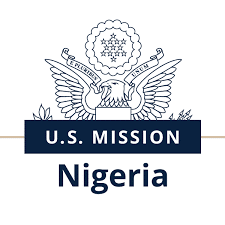 Apply Now as USAID Project Management Specialist At U.S. Embassy
Key responsibilities will include:
Assist LEC during preparation & submission of monthly & quarterly & annually tax declarations
Prepare and upload the monthly E-Ledger to authority
Assist LEC on tax compliance reviews and during the tax audits of authority
Support the LEC for the external audit with Deloitte, providing all necessary information, Breakdowns / reconciliations of GL's, and helping in discussing adjustments proposed by auditors and ensuring the adjustments are booked.
Analysis of Balance Sheet and P&L accounts for various inquiries.
Creating journal voucher for all transactions paid locally, phone, taxes, utilities, etc and
Provide support to global finance operations teams and Genpact on posting of local journals. Ensuring clearance of general ledger accounts in order to have only open items.
Work as key liaising officer against banks on all banking transactions including but not limited to local FX buying and tax payments etc
Prepare the monthly local banks reconciliations and submit to global treasury & Genpact
Access to electronic invoice portal of company and create accounts receivable invoices to customers from both from portal and SAP: Review A/R balance every month accordingly
Access to electronic invoice portal of company and extract Accounts Payable invoices from vendors: Review A / R balance every month accordingly and support Global A/P Teams on vendor queries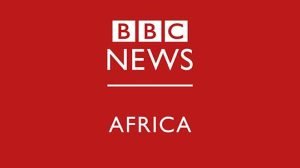 Apply now For Senior Journalist at BBC World Service
Experience:
2 to 3 years of accounting experience in a multinational environment
Good SAP FI Module User and S / 4HANA user is preferable
Fluent in English (verbal and writing) and has excellent communication skills;
Sound Knowledge of US GAAP / IFRS and local Tax Compliance
Fresh Trainee Accountant or A candidate to start Trainee exams
Experience with internal and external Audits
Exhibits Growth Behaviors (Empowered, Curious, Inclusive and Agile)
Able to effectively communicate and collaborate across different teams to lead change efforts
Ability to meet deadlines, prioritize and take a proactive approach in solving problems
Capable of following through and focus on time-sensitive execution with limited supervision.
Flexibility and adaptation to evolving roles & responsibilities
Positive attitude, self-motivated and hard-working
Application Closing Date
Not Specified.
How To Apply
All Interested and qualified candidates should: