Jobs
Planning & Scheduling Engineer needed at Dangote Group
Advertisements
Sposored Links
Planning & Scheduling Engineer needed at Dangote Group.
Dangote Group is one of Nigeria's most diversified business conglomerates with a hard – earned reputation for excellent business practices and products' quality with its operational headquarters in the bustling metropolis of Lagos, Nigeria in West Africa.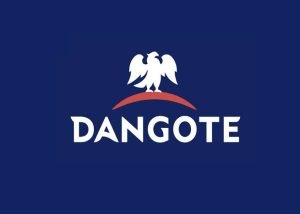 We are recruiting to fill the position of:
Job Title: Planning & Scheduling Engineer
Requisition ID: Mechanical-Obajana-008
Location: Obajana, Kogi
Employment Type: Full time
Read: HSE Manager needed for Employment at Flour Mills of Nigeria
Job Summary
Evaluate the reliability of systems and specialised equipment to ensure effective and efficient execution.
Oversee the mechanical and electrical inspection of plant equipments.
Key Duties and Responsibilities
Develop and oversee the implementation of the MIPS schedule.
Review production schedules, engineering specifications, orders, and related information.
Estimate production costs, cost saving methods, and the effects of product design changes on expenditures for management review, action, and control.
Draft and design layout of equipment, materials, and workspace to illustrate maximum efficiency.
Continuously monitor the reliability of machines and processes and make recommendations as to replacing, modifying, or repairing it.
Proffer advice and confer Drawing & Documentation to give reliability findings and recommendations.
Review engineering specifications and drawings, proposing design modifications to improve reliability within cost and other performance requirements.
Evaluate the failure rates and maintenance costs of equipment and processes.
Make suggestions and implement plans to reduce equipment failure and decrease maintenance costs
Provide input in defining asset maintenance and risk management plans.
Provide the criteria for equipment evaluation, testing, inspection, and the distribution of various maintenance tasks
Perform any other duties as assigned by the Head, Methods.
See also: Sterling Bank Plc Recruitment ( 2 Openings)
Requirements
Education and Work Experience:
Bachelor's Degree or its equivalent in Engineering.
Minimum of five (5) years relevant work experience.
Skills and Competencies:
Working knowledge of cement manufacturing industry
In-depth knowledge and hands-on project management experience
Working knowledge of engineering economics including cost/benefit analysis
Ability to think strategically and holistically and to appreciate the systemic impact of various policies, issues and solutions
Good and holistic understanding of the business operations, inter-relationships and dependencies
Good communication and presentation skills
Good problem analysis and solving skills.
Benefits
Private Health Insurance
Paid Time Off
Training & Development.
Application Closing Date
Not Specified.
Sponsored Links